---
ECO Final Conference 2013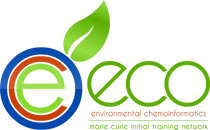 The ECO project will officially close with the Environmental ChemOinformatics Conference 2013.
The event will take place at Prien, Chiemsee, close to Munich from September 15th-18th, 2013.
The conference will contain eight sessions of scientific presentations and talks, including:
Detection of environmental pollutants and products of their biodegradation
Experimental and theoretical approaches to chemical mixtures
Ecotoxicilogical modelling
Mechanistic based QSAR approaches
Experimental and theoretical approaches to chemical mixtures
IT technologies for toxicity testing
Nanotoxicity
Modelling fate and metabolism
Additionally, external participants can apply for a talk within the different sessions or the presentation of a poster. Presenters of a talk are given the opportunity to present their results in a peer reviewed paper in a special ATLA - Alternatives to Laboratory Animals issue . The manuscripts can be submitted with the application or later on. Please remark: In case if numerous talk applications, those supported with a manuscript submission will be preferred.
The best talk, as well as best poster will be awarded on Wednesday evening.
The conference contains of the registration on Sunday, a boot tour to Herrenchiemsee, a guided walk through Schloss Herrenchiemsee and a subsequent gala dinner in the castle on Monday, as well as all lunches and coffee breakes.


Registration
If you want additionally to apply for a poster or a presentation please submit under
https://www.easychair.org/conferences/?conf=ecoconference2013
Transport
To simplify your arrival at Prien, on Sunday we will organize a bus from Munich airport and Munich Central Station. The same will be organised for the departure on Wednesday evening.


Accommodation
We reserved a contingent of rooms at Yacht Hotel Chiemsee for special conditions.
For hotel booking, please, use only this form and send via FAX. In case of online booking, you will always get the information that no more room is available for the requested period, as we have all room reservations.
At least make sure, you indicate that the reservation is for the ECO conference (keyword: ECO), to benefit from the reduced costs.
The granting of the hotel rooms will follow the 'first come, first get' rule. So please make sure you register and book as soon as possible.


Local organisation committee
Dr. Eva Schlosser
Stefan Brandmaier


International organisation committee
Prof. Dr. Dr. Karl-Werner Schramm
Prof. Dr. Willie Peijnenburg
Dr. Jose Navas
Prof. Dr. Thomas Knepper
Prof. Dr. Ian Nichols
Prof. Dr. Jan Hendriks
Prof. Dr. Roberto Todeschini


Preliminary schedule

Sunday September, 15th
Time
Event
19.00-20.00
Registration
20.00-21.00
Dinner

Monday September, 16th
Time
Event
09.00-09.30
Opening
Dr. Igor V. Tetko
09.30-11.50
Session I: Detection of environmental pollutants and products of their biodegradation
Session chair:
Prof. Dr. Thomas Knepper
11.50-13.00
Lunch
13.00-14.30
Session II: Experimental and theoretical approaches to chemical mixtures
Session chair:
Prof. Dr. Dr. Karl-Werner Schramm
14.30-16.15
Session III: Ecotoxicilogical modelling
Session chair:
Dr. Jose Navas
16.15-17.15
Poster Session
17.15-22.30
Guided tour and gala dinner

Tuesday September, 17th
Time
Event
09.00-12.00
Session IV: Mechanistic based QSAR approaches
Session chair:
Dr. Igor V. Tetko
12.00-13.00
Lunch
13.00-15.00
Session V: Experimental and theoretical approaches to chemical mixtures
Session chair:
Prof. Dr. Roberto Todeschini
15.00-17.00
Session VI: IT technologies for toxicity testing
Session chair:
Prof. Dr. Ian Nichols
17.00-18.00
Poster Session

Wednesday September, 18th
Time
Event
09.00-12.00
Session VII: Nanotoxicity
Session chair:
Prof. Dr. Willie Peijnenburg
12.00-13.00
Lunch
13.00-16.30
Session VIII: Modelling fate and metabolism
Session chair:Prof. Dr. Jan Hendriks
16.30-16.40
Poster and Talk Awards
Dr. Eva Schlosser
16.40-17.00
Closing remarks
Dr. Igor V. Tetko